Kitchen islands can be a godsend or a regret; if they're placed and appointed well, they offer us invaluable workspace. If placed and outfitted poorly, we end up dancing around them to get to the important, useful parts of the kitchen, often bruising hips in the process! If you already have an island that you don't love or are thinking about installing an island, we've got a collection of DIY kitchen island ideas to help you choose the best one for your use.
Kitchen islands aren't just for expanding workspace anymore; they can double as a breakfast bar and increase your storage space as well; we even have some that will seat an entire dinner party when you're finished preparing the meal!
We've got DIY kitchen island ideas that show you how to make an island from scratch, transform your current island, and even use other household furniture in a new way to create a unique island.
There's something here for every taste and budget, but they're all DIY-friendly. Have a look through our DIY kitchen island ideas to find inspiration for your next transformative kitchen project; the island is a perfect feature to transform the look and function of your kitchen.
1. Use Paint and Wood Finish for that Farmhouse Look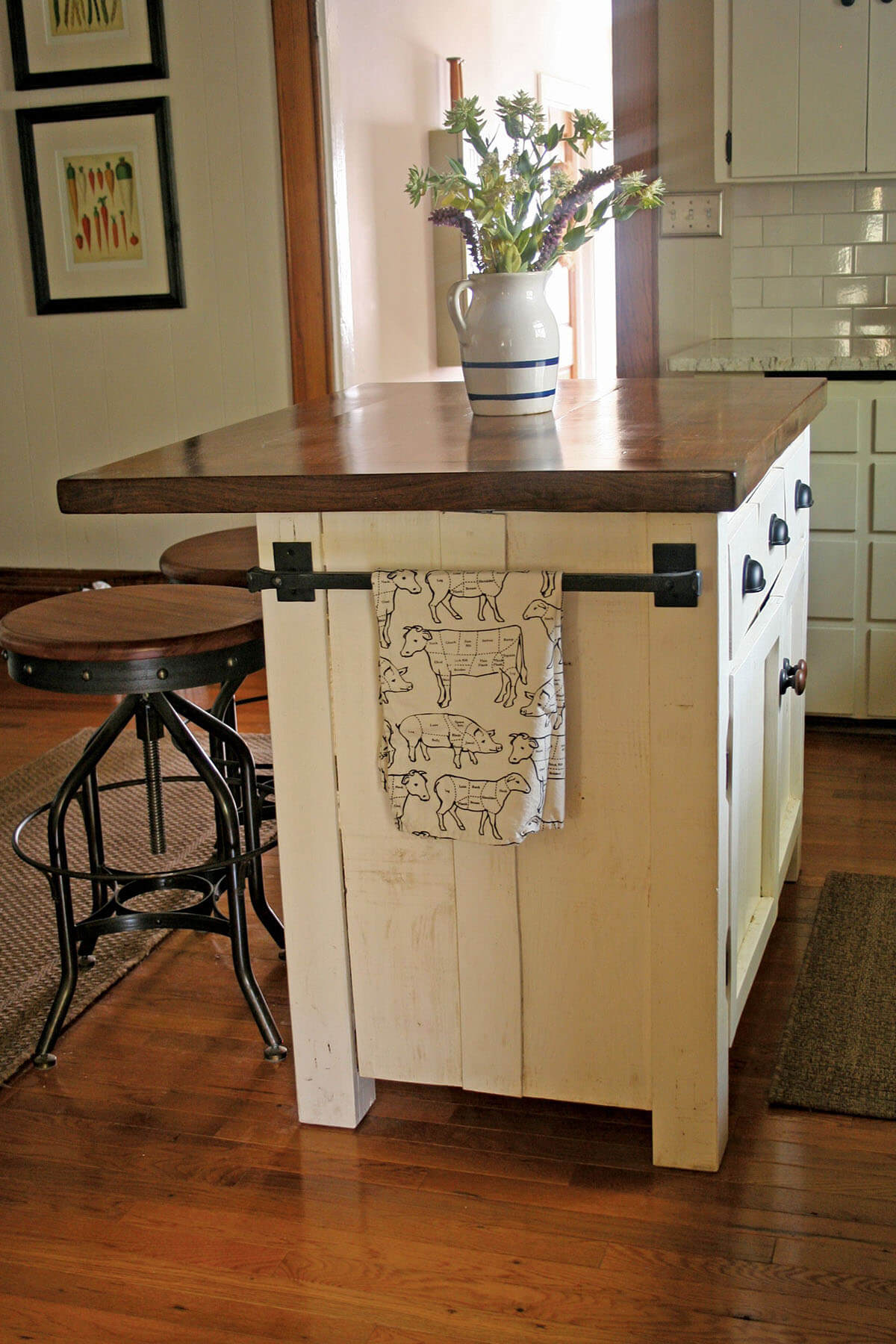 Have you ever wanted bar style seating that doubles as a table? This rustic, farmhouse style piece is contains a 46" x 44" surface which ends in an overhang. The spacious surface allows for simultaneous use of plates, tabletop top decorations and food preparation items. Additional kitchen storage space is provided by the cabinets in the base. If you go with this type of design, consider sticking to the two tone color combination to provide a nice visual contrast to your kitchen.