Oh, how we do love "shabby chic." There's nothing quite like it. It's both opulent and rustic and full of whimsy. Like a girly girl wearing her favorite beat up old cowboy boots. Shabby chic blends the old (wood, antiques, rusty metal) and the new (fresh flowers, anyone?) with style and grace. A style of so much femininity and strength is surely worthy of the heart of your home, which is why we've pulled together 29 of our favorite shabby chic kitchen decor ideas to inspire your interiors!
If you've ever seen "high-low" fashion, then you've got a leg up on realizing your very own shabby chic kitchen decor ideas. The concept of "high-low" fashion is to mix and match items that are worn and simple with items that are more glamorous. The contrast is just beautiful, and when it comes to shabby chic decor it's the perfect model to follow. So, flip through the inspiration gallery and get ready to go shopping to make your own shabby chic kitchen decor ideas a reality!
1. Cream Colored Cabinets and Ruffled Seat Covers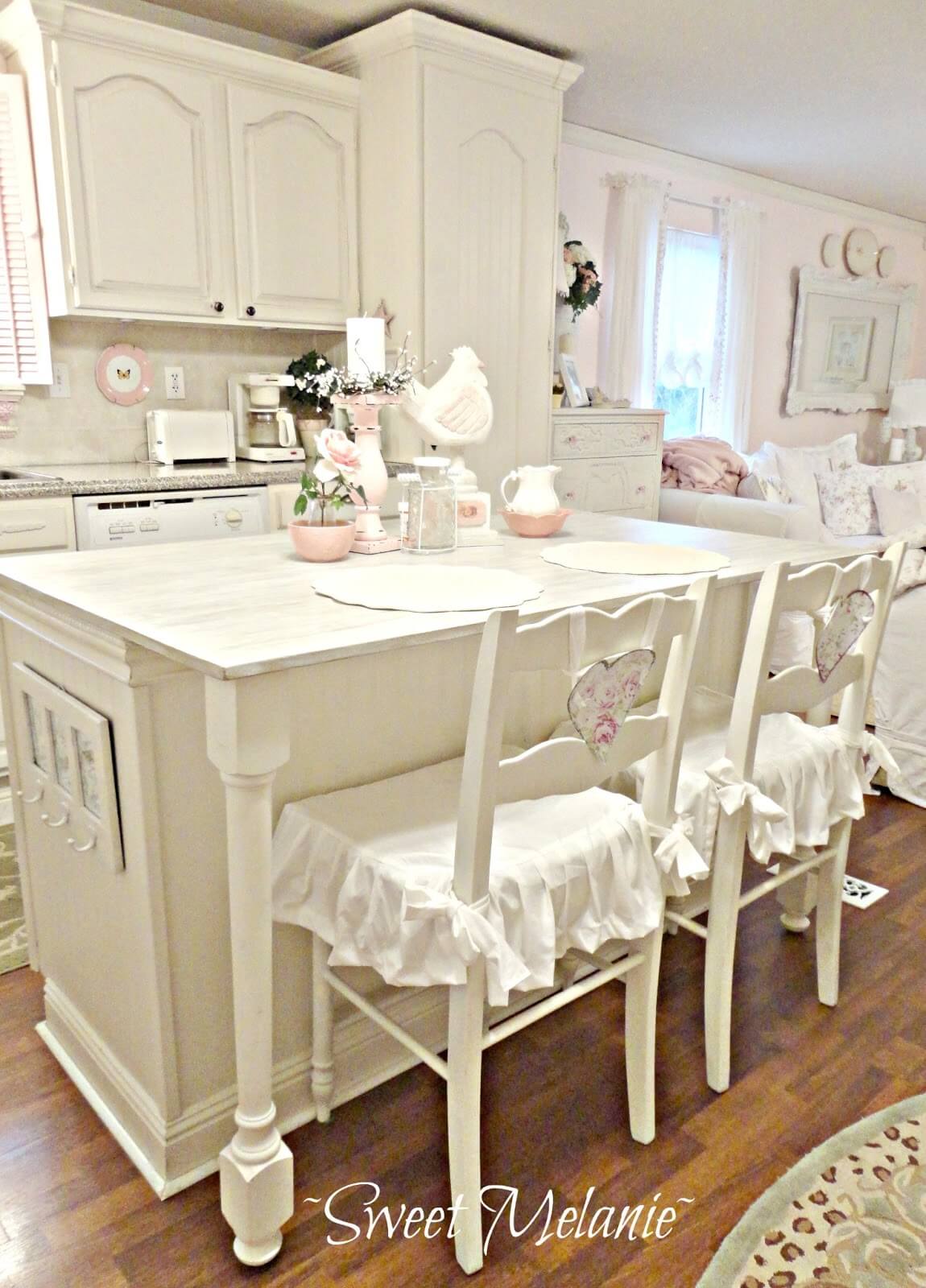 This decor scheme uses monochrome cream to define the kitchen area as separate from the blush pink living area. Every piece of wood (chairs, cabinets, table legs) has that decorative country house shape and soft molding to give a rustic feel. The pink accent pieces on the kitchen island tie into the wall color of the next room in a lovely way!