Scavenger hunts are only fun when there's time and a nice prize at the end not a kitchen tool you should have found easily anyway. When you are looking for a pan to cook in or a food that you know you brought home yesterday, but is no where in sight today, the scavenger hunt can become frustrating quickly. Add kids, spouses, work, and your own need for calmness into the mix and that hunt becomes unbearable. We have come up with some of the best kitchen organization ideas to help you avoid the needless scavenger hunts throughout your kitchen.
1. Organize Your Cooking Utensils in Hidden Containers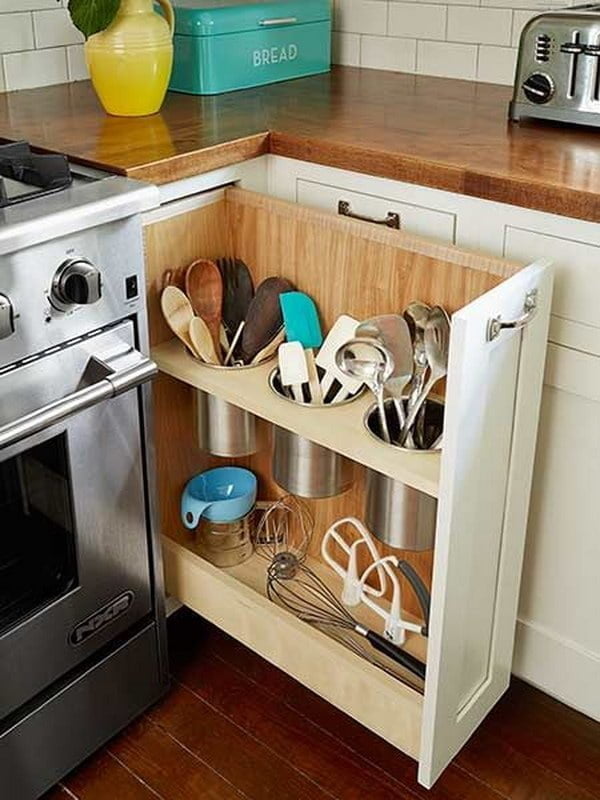 This is a novel way to use the popular counter-height pull out drawers. Instead of using these drawers for trash, add racks for utensil holders. This keeps all your utensils at easy reach right next to the stove while keeping your countertops clean. Smaller accessories can be placed on the bottom shelf.
2. Stack Your Pans on File Racks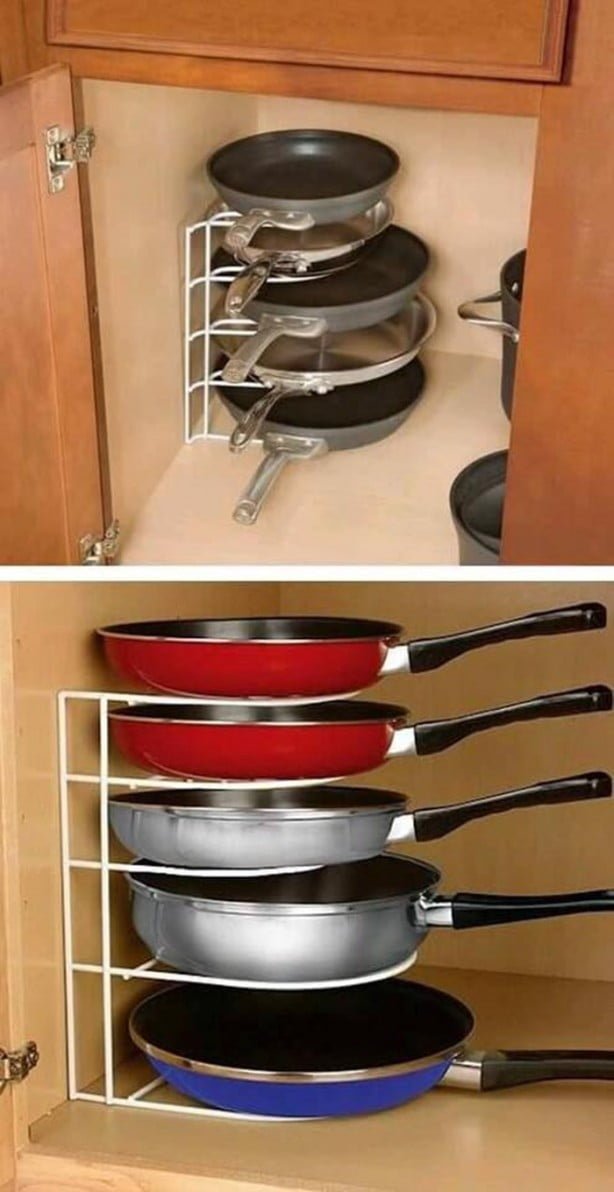 Office file racks can be used to stack your pots and pans. Secure these to the wall inside your cabinet and stack all of your valuable cookware. This will keep them clean and separated as well as free of scratches and dents. You can use another file rack to stack the lids for these pots and pans.