3. Keep Plates Stacked and Sorted in Divided Drawers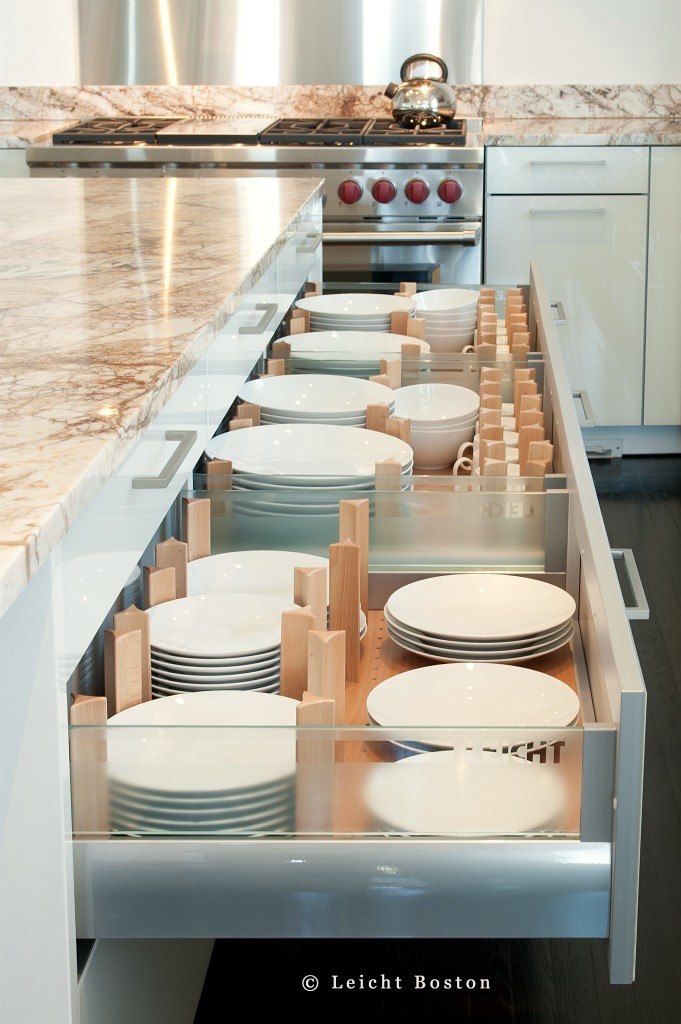 Wide drawers under your kitchen counter are the perfect place to store your everyday dishes. Stack your plates and bowls neatly inside the drawers. Wooden bumpers keep the plate stacks from slipping. Make or buy inserts for cups to keep them from rattling or breaking.
4. Attach Metal Hooks to a Pallet to Hang Any Mug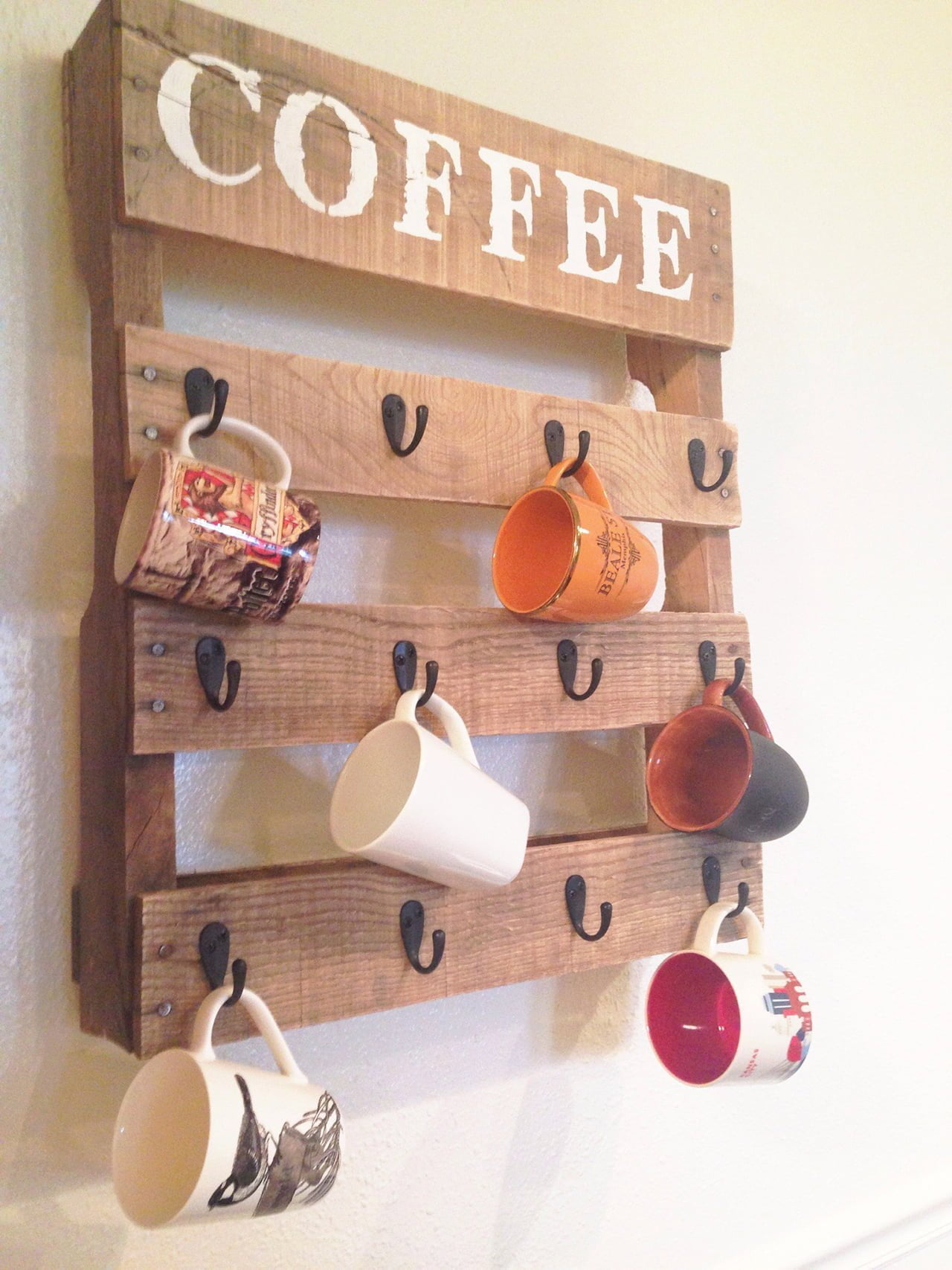 This is an easy project that will give you more room in your kitchen cabinets. Find a reclaimed wooden pallet. Stencil "Coffee" or your favorite phrase on the top slat of the pallet. Add metal hooks big enough to hold all of your mugs. This is a fun way to bring color and charm into your kitchen.