3.
A pan and pot lid organizer that'll keep your cabinets neat and make everything easily accessible.
Promising review: "I was tired of stacking my frying pans on top of each other and was looking for something to both organize my pans and give me easy access to them. Before this organizer, I would have to unstack several pans in order to get to the middle pan that I needed. Now, I can just reach in and immediately get the frying pan that I need without having to unstack. The quality of this organizer is pretty good." —Linda Roberson
4.
A pot clip (with a flexible opening) to hold up your sauce-covered spoon.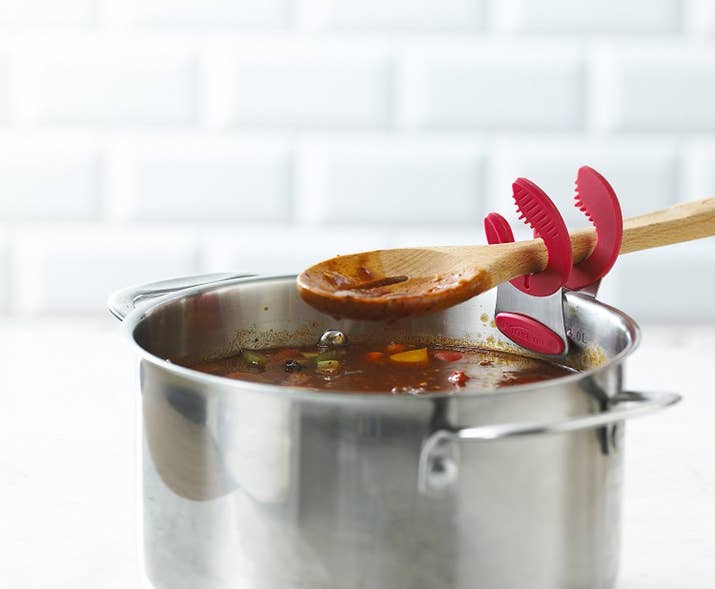 Promising review: "'Simple yet brilliant' is how to describe this little tool. Clips to any pot easily and securely and allows you to rest just about any kitchen utensil securely over the pot/dish. Drips simply end up back in the food and not on your counters. Silicone buttons protect against any scratching, so this can be used safely on even the most expensive pots worry free." —KB