2. Combine Rustic with Practical in this DIY Bar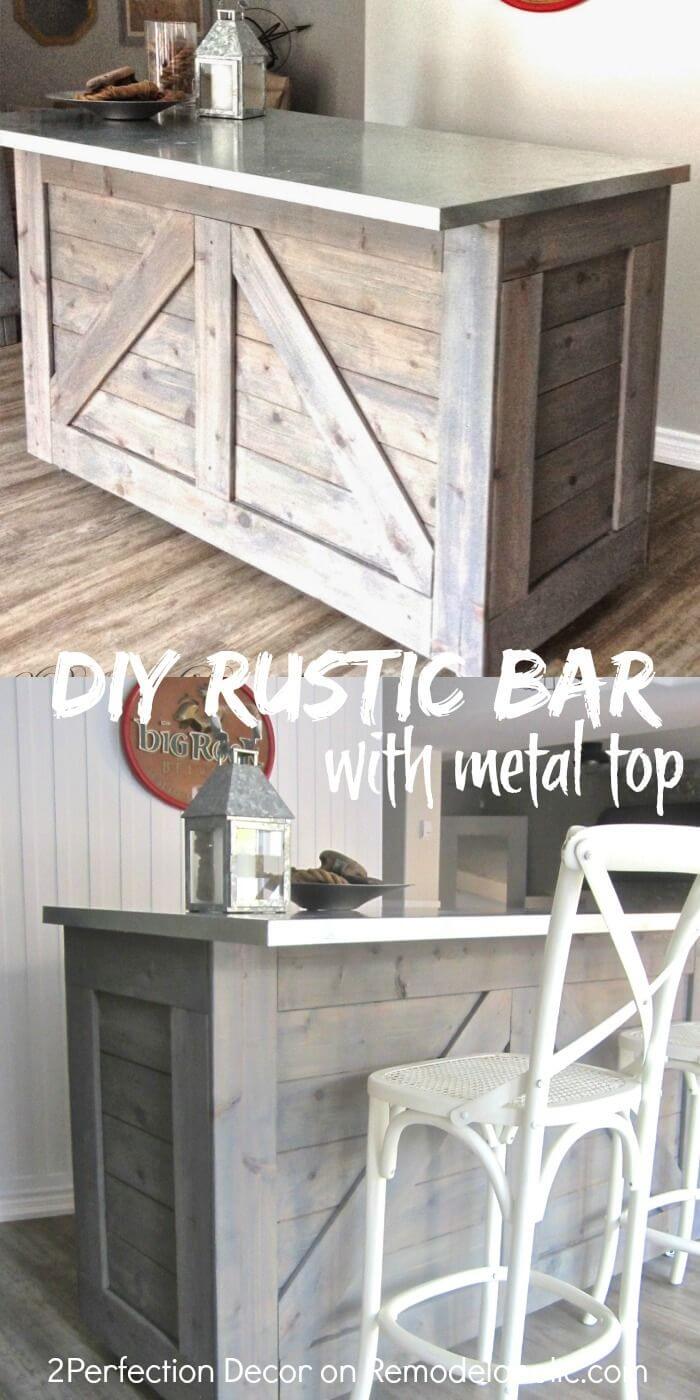 Adding metal elements to classic wood pieces brings a touch of the modern to the vintage styling. The original cabinet was retrofitted to add the brushed aluminum top. The overhang allows for bar style seating. It is the perfect example of how creative you can be by combining parts from old furnishings.
3. Upcycled Door Doubles as Eating and Workspace

Thinking outside of the box when doing a DIY kitchen island can lead to some really unique designs. Take a look at this old door refashioned into a table. You would never think of a door in this way, but it totally makes sense! The long, heavy surface is perfect for a family-sized tabletop. Also, door engravings or designs offer a nice backdrop behind a tempered glass surface.