2. Retro Red Modern Kitchen Cabibet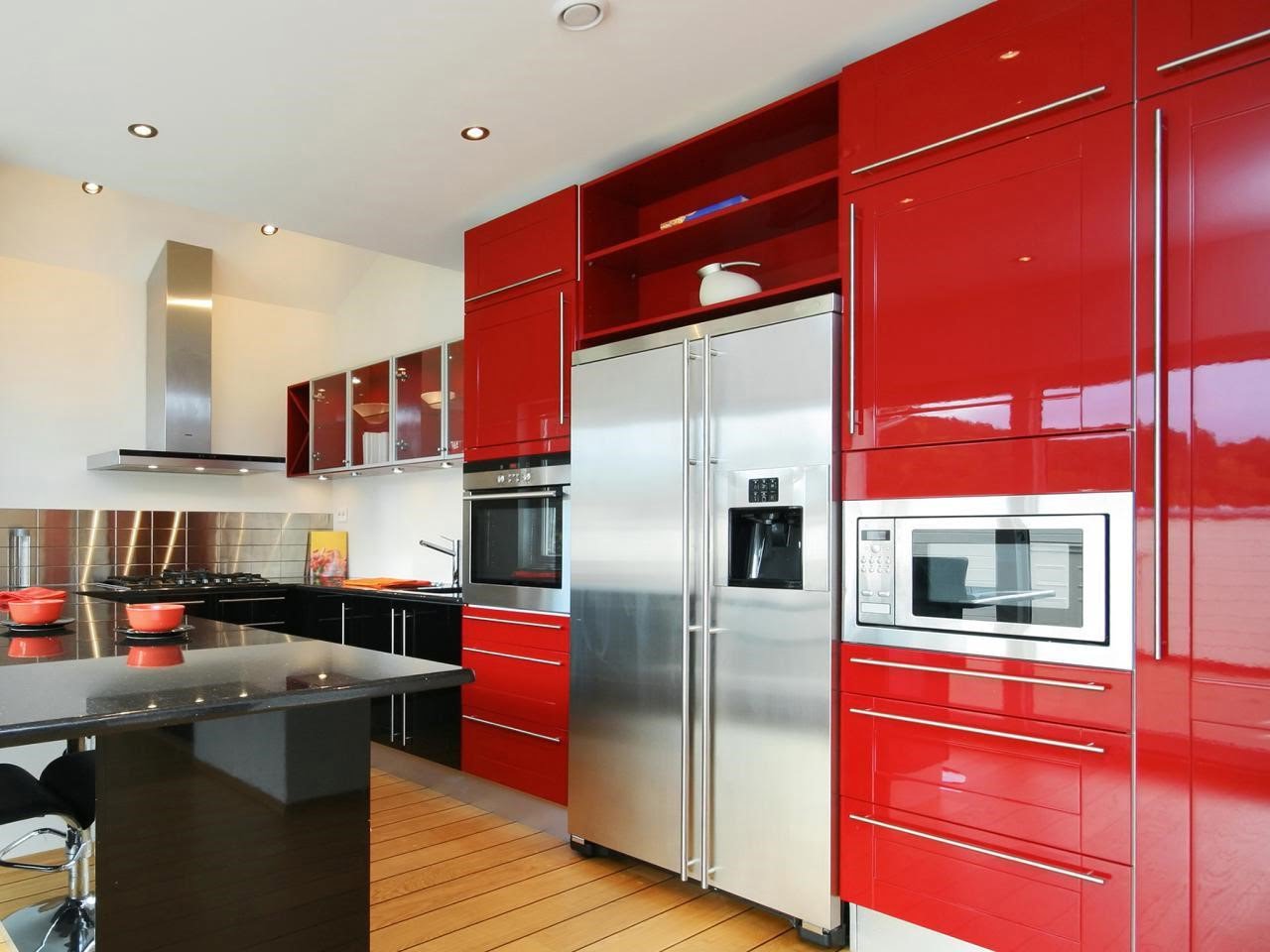 There is something about a bright, shiny red that screams nostalgia. From old time diners to fiery '57 Chevies, the color can make one reminisce of times that were as simple as they were tumultuous. This duality can shine in homes as well, giving a retro feel to a space in a highly modern way, especially in kitchens. Chrome gives way to stainless here, with the hardware embellishments and the built-in oven and microwave. When going bold with red cabinetry, be sure to keep the space balanced by keeping other colors to a minimum – black and white are all you need.
3. Clean and Functional Costars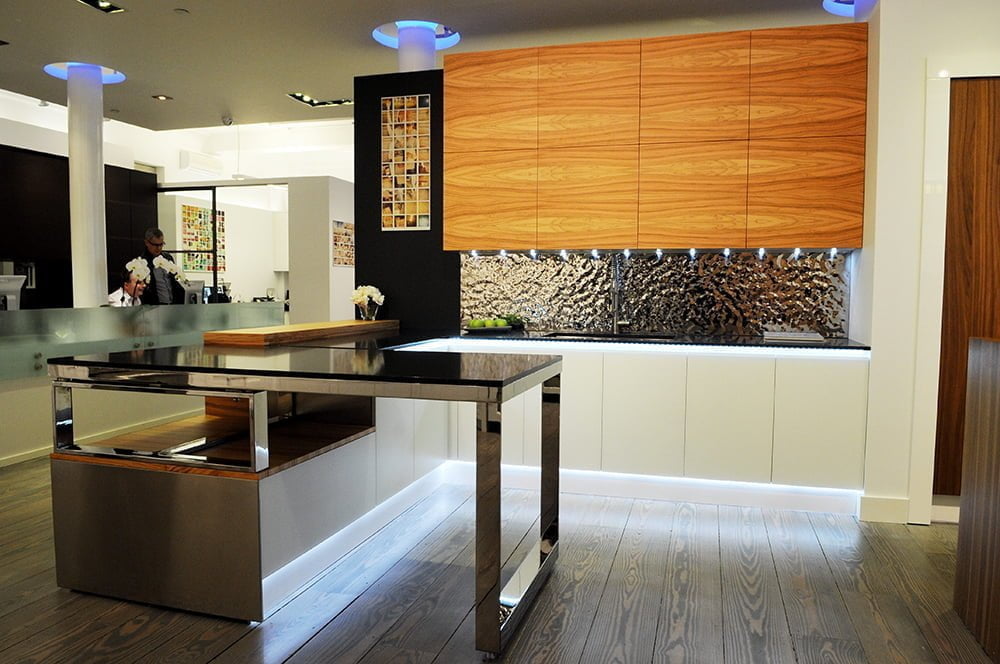 When your kitchen is a showroom, your cabinets can play a supporting role in some unusual ways. For example, the island is the star of this kitchen decor, yet the Oscar would go to the sleek and simple cabinetry for the way they make the headliner shine. If you want to set off plain-faced cabinets, a creative backsplash can draw the eye and set the entire tone of the area. Go for bright colors or unusual textures to enhance plainly painted or wood-grain cabinet fronts. If you are on a budget, try adding an interesting backsplash to enhance the look of your cabinets!