Looking for DIY kitchen makeover ideas? These 10 amazing renovations will blow your mind and have you planning your new kitchen!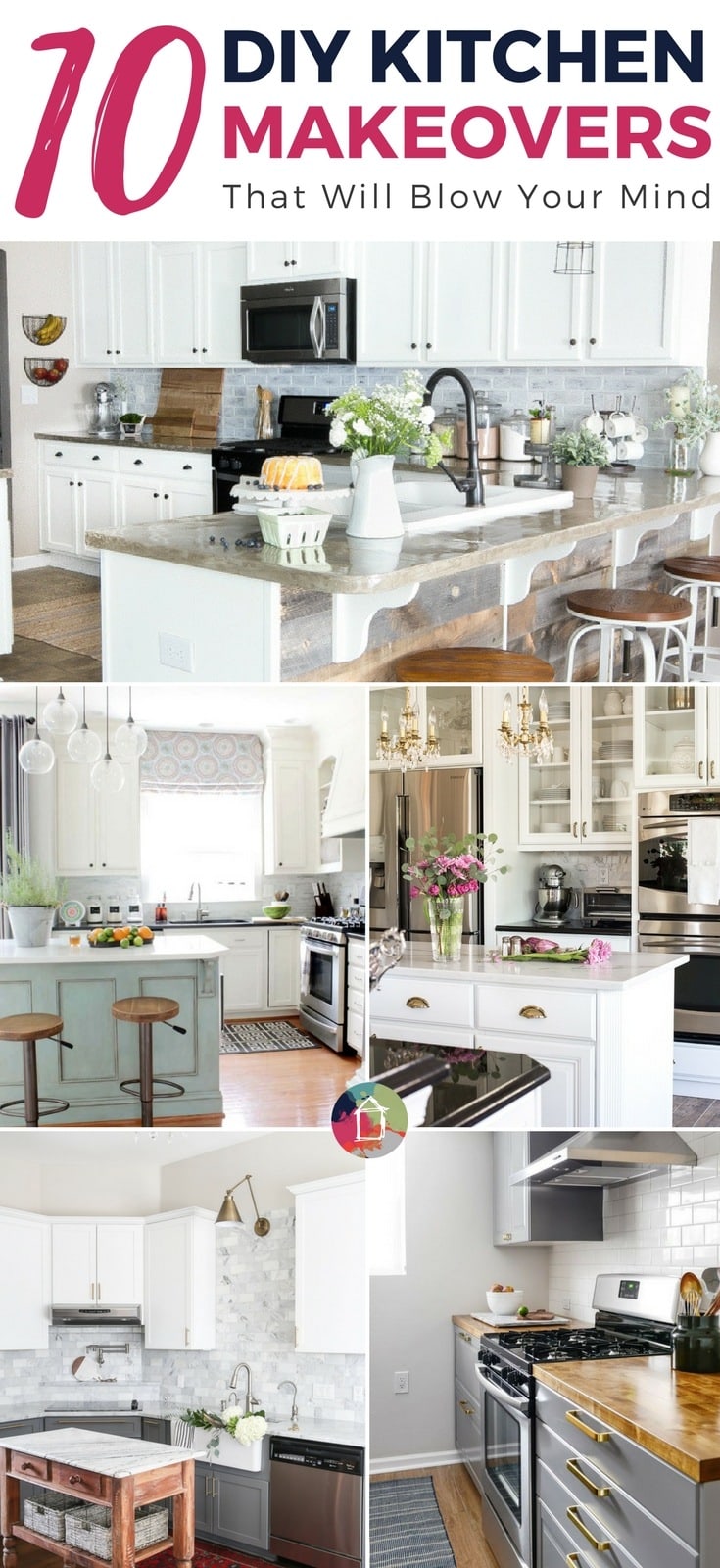 We had a contributor post a few weeks ago with an amazing kitchen makeover and it really got me in the DIY kitchen mood. We are in the early planning stages of giving our kitchen a massive overhaul and seeing what she did really got my creative juices flowing. We love the changes we made a few years ago (here is our painted cabinet tutorial and kitchen reveal part one and part two if you want to check out all the changes we made). But this time around our plan is to take down walls and change the footprint. Big and exciting stuff y'all…a huge DIY kitchen makeover! I am seriously obsessed right now with looking at kitchens, so naturally I wanted to share my favorites I have found with y'all. You are not going to believe the before and after photos in these posts. SO inspiring! They are giving me all kinds of ideas about my dream kitchen.
Remodelando la Casa created this beautiful DIY kitchen and it was a work in stages. Cristina kept making small changes until she was happy and the finished product is amazing!