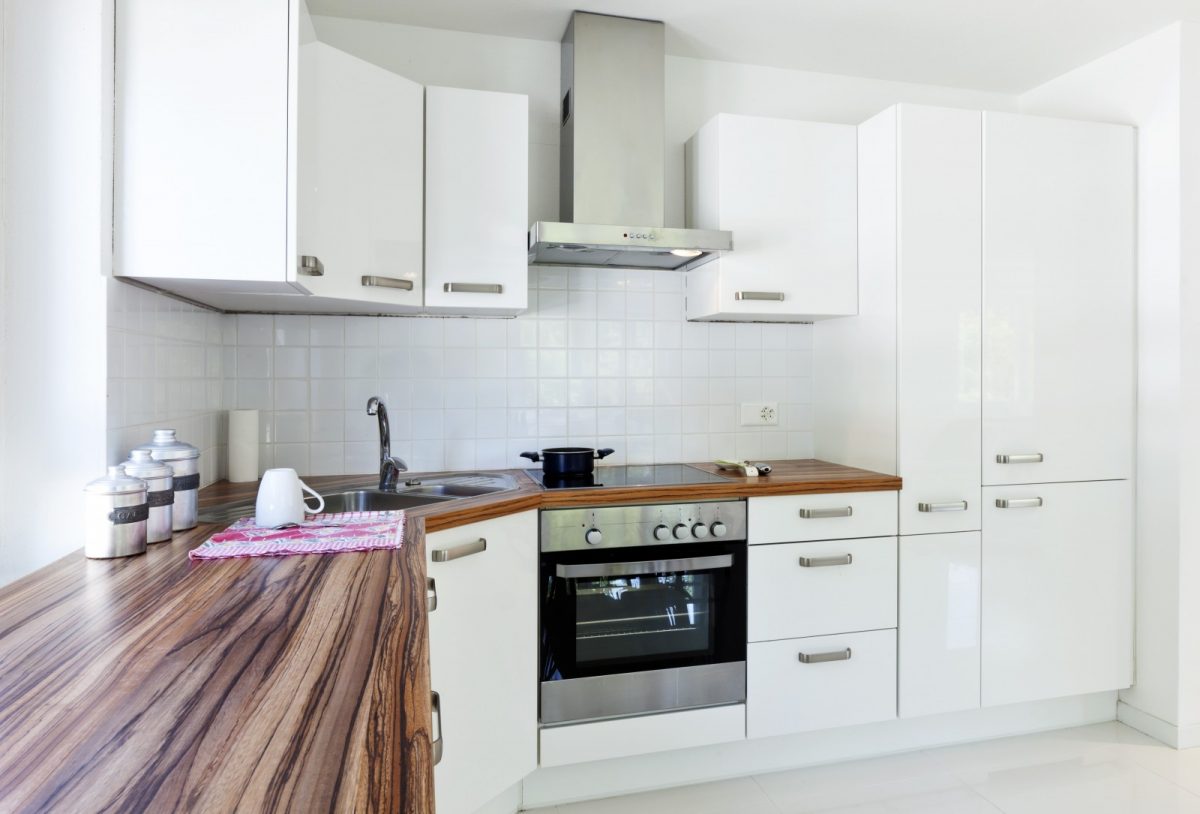 Take your kitchen forward without setting yourself back too much.
Kitchen renovations require time and money, taking several months to complete and costing tens of thousands of dollars. If you don't have the financial resources for a full-on renovation, there are a variety of ways you can give your kitchen a new look for a lot less. From refacing cabinets to replacing lighting, a few cosmetic tweaks can give you the kitchen you've always wanted.
1. Cabinets
More and more homeowners are turning to kitchen refacing as an easy way to update their cabinets. Refacing involves replacing the doors, drawers and hardware and covering the entire exterior of the cabinets in a brand-new veneer. If you're happy with the layout and function of your kitchen, but aren't necessary keen on the aesthetic feel, consider cabinet refacing.
"It's for people who have kitchens from the '70s and '80s that have solid wood cabinets," says interior designer Anna León, who has a background in kitchen refacing with Home Depot. "They can take off the original doors and put on modern doors."
The cost, which starts at around $6,000, depends on the size of the kitchen and the materials used. With an array of options available — such as woodgrains, painted wood and pressure-fused laminate doors like Thermofoil — you can transform a kitchen's facade easily. Contemporary Thermofoil doors also come in a variety of fun looks, including glossy, matte and woodgrain.
As opposed to a full-on kitchen gut and renovation taking several months to complete, cabinet resurfacing typically takes three to five days.
Painting cabinets is a more affordable route to take than refacing, costing around $3,000 to $5,000 for a professional to do the job, according to León.
Or, you can always DIY, which is the most affordable option, but is laborious and takes a great deal of time.
"Painting cabinets is great, but it's all about the prep work," says Richmond, VA-based interior decorator Lesley Glotzl. "You have to prep and paint them perfectly or they're going to chip or peel. You can't cut any corners."