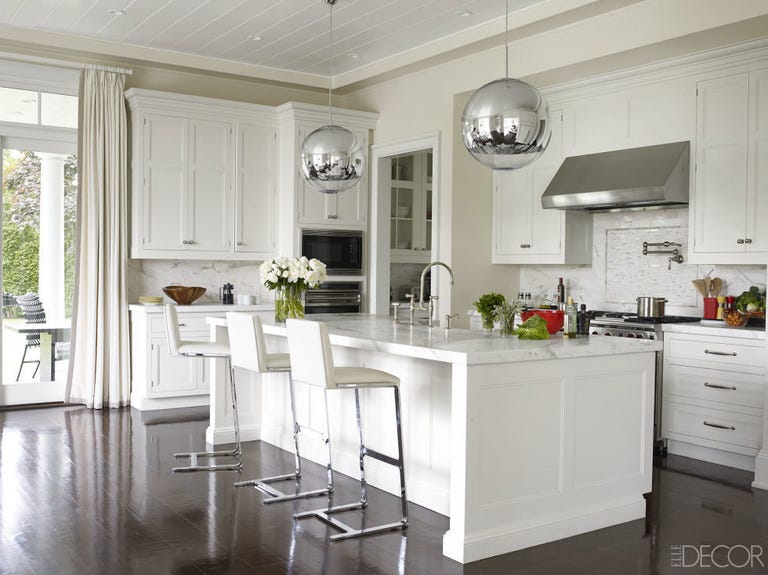 Of all the rooms in a house where decorative sleight of hand can have the biggest visual impact, the kitchen rules, says designer Elaine Griffin. "That's because kitchen cabinets come in standard sizes with standard door options," she adds. In other words, they're builtboring, and it's up to you (and a hefty portion of your budget) to bring them to life.
But cabinets aren't the only kitchen amenity where customization is critical, Griffin says. Here, she lays out 7 things to consider if luxe is the look you're going for with your kitchen design.
1. START WITH THE RIGHT LAYOUT
When a perfectly laid out kitchen if your number one priority, the rest is easy, Griffin says. The work triangle – the distance between the stove, the sink and the refrigerator – should be as small a footprint as possible. And as a rule (though there are exceptions), the refrigerator should be closer to the room's entrance, since it's typically the kitchen-goer's primary destination.